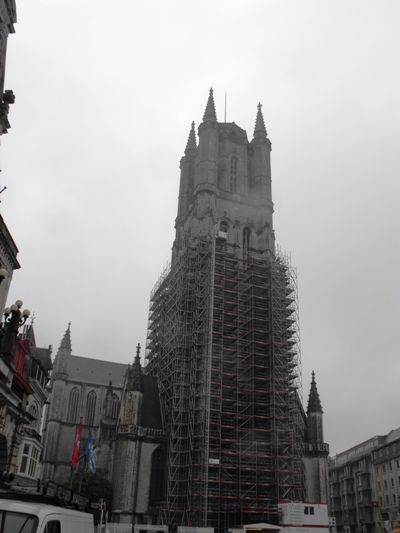 The Saint Bavo Cathedral in Ghent was build in the 14th-16th century. It was build in three phases to replace the old Romanesque 12th century cathedral. The choir is the oldest part of the current cathedral, it was build in the 14th century, later, the nave and the tower followed. (In 2013, a major restoration of the tower started, which will likely take at least 5 years)
The cathedral is best known for the world famous painting
The Lamb of God
by the Van Eyck brothers, one of the most spectacular examples of the Flemish Primitives painting style.
The choir with in front two baroque statues of St.Peter and St.Paul.
Choir from the inside. The paintings above the choir stalls are painted in the so-called grisaille technique, paintings made in monochrome to imitate sculpture.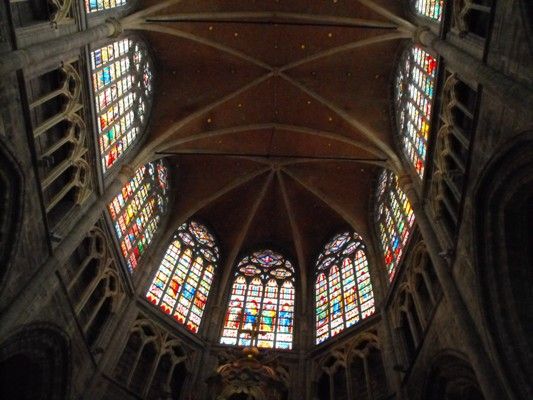 Ceiling and stained glass windows of the choir.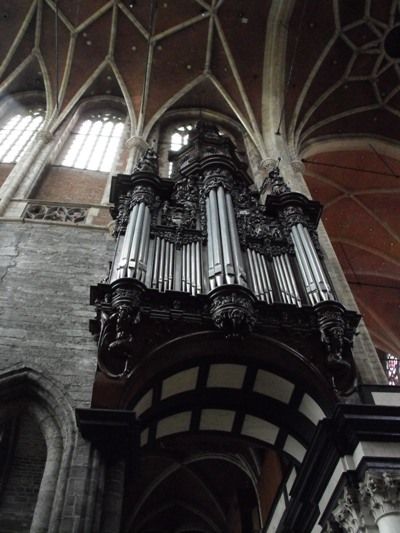 Organ from 1653.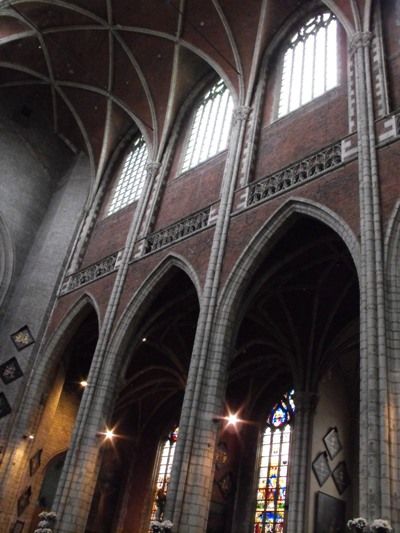 Part of the nave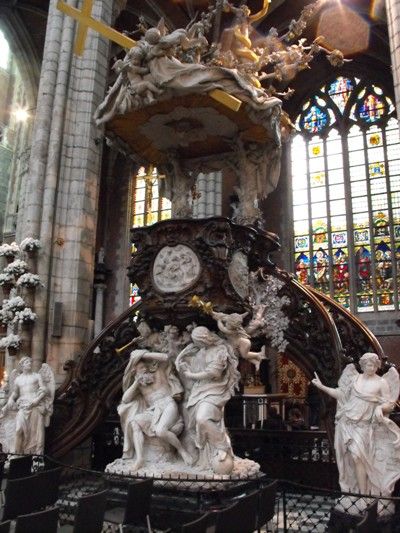 Rococo pulpit (1741) from oak, gilded wood and black and white marble. The statues carrying the pulpit portray the allegorical tale of Truth being derobed by Time.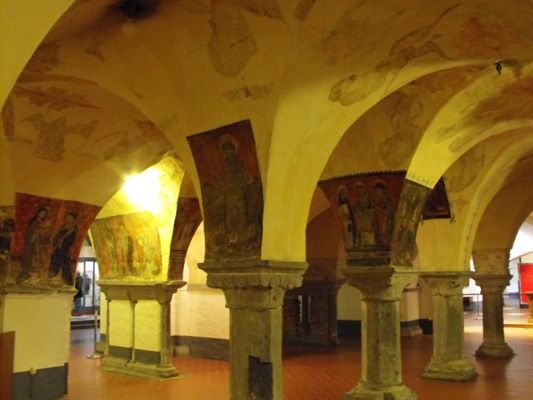 The Romanesque crypt is the only part left of the earlier 12th century cathedral. The walls of the crypt are richly decorated with paintings (ca. 1450-1550) portraying aspects of pilgrimage.